M. Lhuillier football gets Cebu Sports Hall of Fame spot
A LONG-forgotten team of football greats will finally get recognized when the Cebu Sports Hall of Fame gets revived on Feb. 16 at the Social Hall of Cebu City Hall.
This year's individual honorees are Maria Belen Rusiana, Federico Ybañez, while the M. Lhuillier Cebu football team of 1988 is the Special Honoree.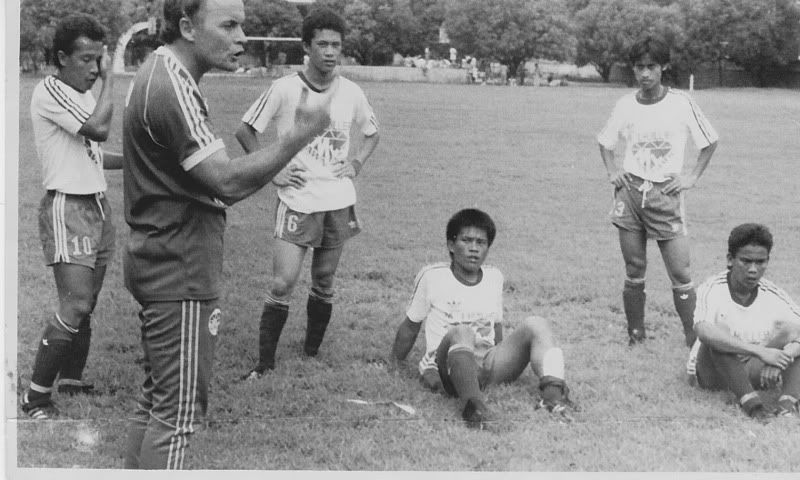 Rusiana was a member of the Philippine team that won the gold medal in the Southeast Asian Games in Jakarta, while Ybañez played in the 1966 Bangkok Asian Games. He was also named the Best Table Tennis Athlete for 1961-1970 by the Philippine Olympic Committee.
The M. Lhuillier team was coached by Graeme Mackinnon, who himself is a special honoree of the Cebu Sports Hall of Fame, and was the last Cebu-based team to win the national men's football title.
"I'm very pleased for the boys for the recognition of their work during the championships and before that," said Mackinnon.
Among the members of that team are Mario Ceniza, the team captain and now the coach of Paref-Springdale, Gemini Sitoy, Danteo Orejudos, James Paradillo, Albert Regencia, Edwin Arganza, Rene Inoc, Wilfredo Juezan, James Janea, Randy Estremos, Felix Navarro, Genard Aller, Eddie Caterinen, Mohammad Mike Ahmad, Archt. Peter Bordador, Alan Arcabal, Rene Maambong and the late Robert Eco.
Referee
Most of the players are still active in the local football scene, while Estremos, who became a Fifa assistant referee, is now in charge of referee development in Macau.
The team was composed of mostly young players and it also managed to reach the finals of the 1990 and 1991 national men's football championships.
"I'm very surprised by this honor because it was a long time ago," said Ceniza. "I'm very proud of our achievements because nobody from Cebu has been able to do it since. The best finish of a Cebu team in the national finals was fourth."
Ceniza, then 25, was the oldest member of the team, majority of whom were below 20.
Mackinnon recalled that they had to overcome the injuries to Sitoy and Ceniza during the finals.
"Mario hurt his knee but in the morning of the finals, he gave himself a fitness test. He was the only player who I trust enough to do that. When he returned, all I asked was 'how was it?' and he gave me the thumbs-up," Mackinnon said.
In the final against Iloilo, the match went to a penalty shootout and only Ceniza missed, while Sitoy, who was named the MVP, saved two shots.
"He (Sitoy) always assured as that when it comes to shootouts, he will save two penalties and it was up to us to score three," said Ceniza.